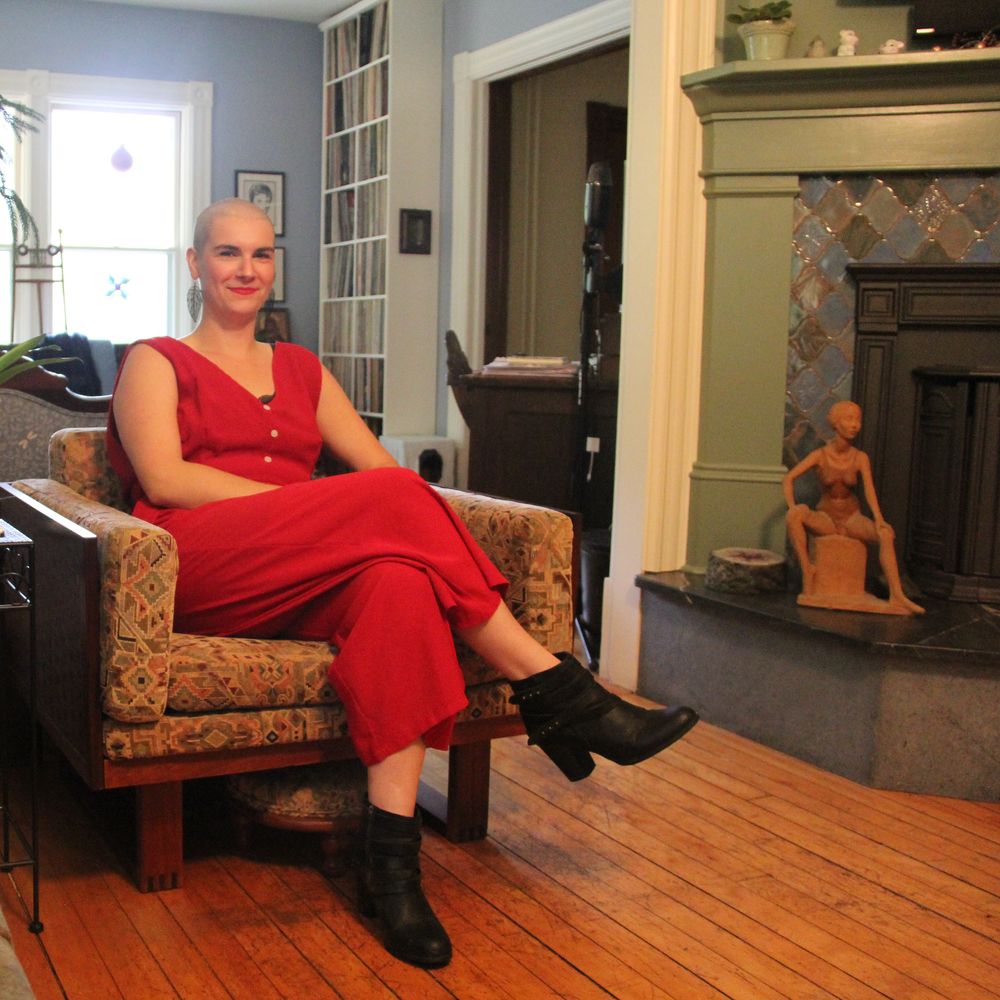 BACKGROUND
SongWriter | BA(Hons) | MTA | End-of-Life Doula
At the heart of her work, Sarah is a songwriter, co-creator, and believes in the profound power of storytelling for healing. After acquiring a degree in International Development Studies from Trent University, Sarah moved from her hometown of Peterborough, Ontario to study Music Therapy at Acadia University in Wolfville, Nova Scotia. She graduated with her Bachelor of Music Therapy (BMT) in 2019 and completed a 1,000-hour internship at the Kings Regional Rehabilitation Centre in Waterville, NS in July 2020. In the same year Sarah achieved certification as an End-of-Life Doula through Douglas College, participated actively in Grief Literacy training, and successfully completed her Certification Board for Music Therapists Exam. In April 2021 Sarah began The Legacy Song Project, writing original songs for folks at the end-of-life, and for folks who have lost loved ones. An accomplished multi-instrumentalist, Sarah is trained in guitar, fiddle, piano, ukulele, and voice, and is a talented songwriter who has been writing original music since the age of 15.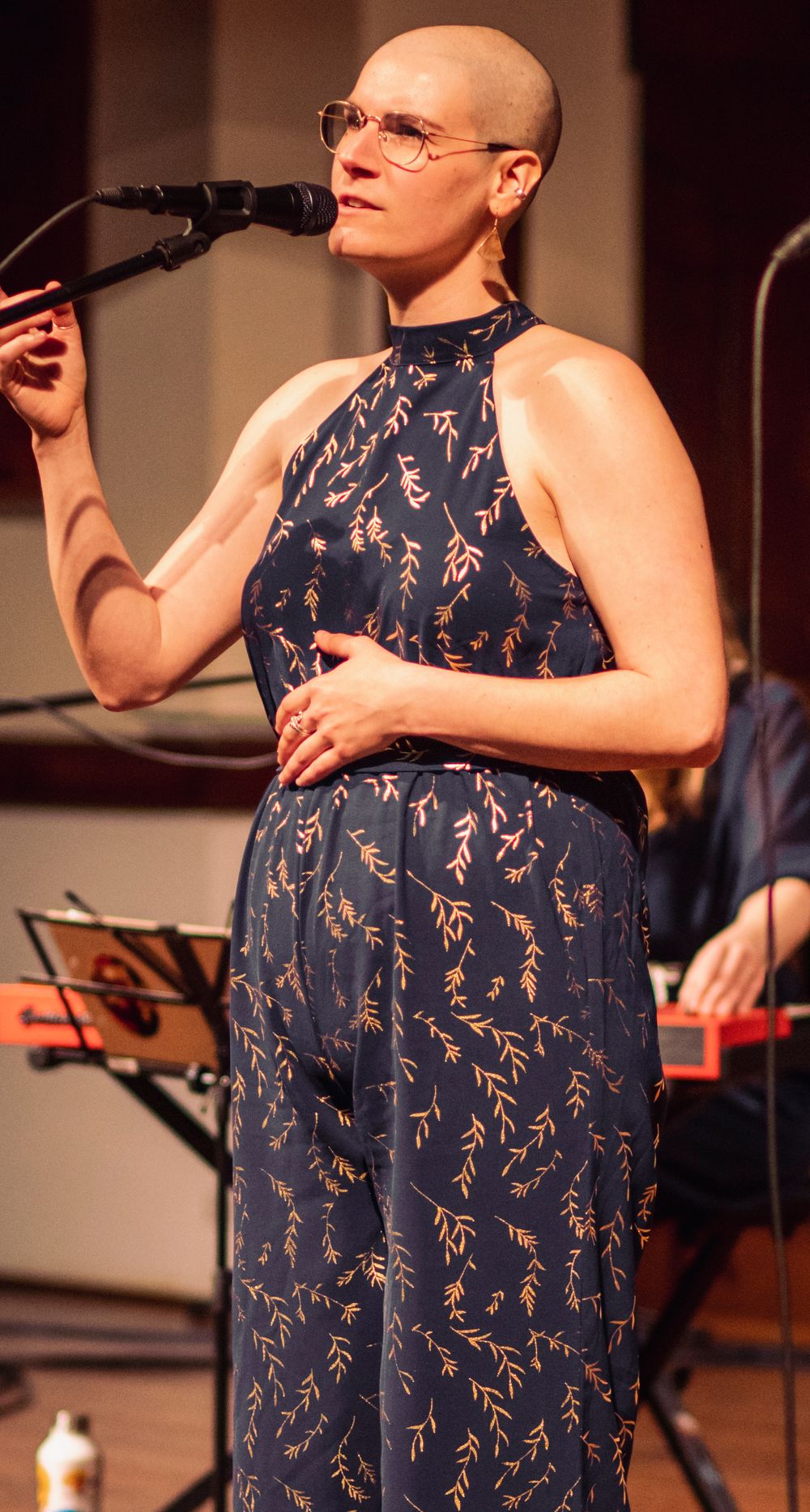 AS A SONGWRITER
Singer/songwriter and multi-instrumentalist Sarah McInnis, of Peterborough, Ontario, is a storyteller, writing meaningful, personal, and relatable lyrics through which audience members can connect. Sarah's songs come from having to travel to the raw, twisted centers of insecurity, vulnerability, shame, and grief, to hold them gently, illuminate, forgive, and thank them. With warm vocals and guitar in hand, Sarah has the ability to change the feeling in the room, giving listener's honest, true, and personal stories that remind them that they are not alone in the serious, silly, and serendipitous parts of life.
In 2016, James McKenty produced her debut EP, 'Farmer, Coal Miner'. With its exploration of family, place, loss and what holds us together, the album illustrates Sarah's songwriting skills as she weaves seven thought-provoking tracks. She has shared the stage with notable Canadian musicians Mathias Kom (of the Burning Hell), Craig Cardiff, and Terra Spencer, and has worked locally on independent music projects in Peterborough, Ontario and Port Williams, Nova Scotia, which she now calls home.
In June 2023 Sarah released Threads, 8 original songs based on the stories of 8 Atlantic Canadians - 4 at end-of-life, 4 who have lost loved ones. The album features a host of talented Atlantic-based artists including Mairi Chaimbeul, Lance Sampson (Aquakultre), Catherine Little, James Shaw, Paul St. Amand, Amy Shoo, Kim Barlow, Josh Huffman, Nic D'Amato, Darrel Cameron, and Nick Maclean. This Canada Council for the Arts and Arts Nova Scotia funded project also features a short documentary film of all interviewees.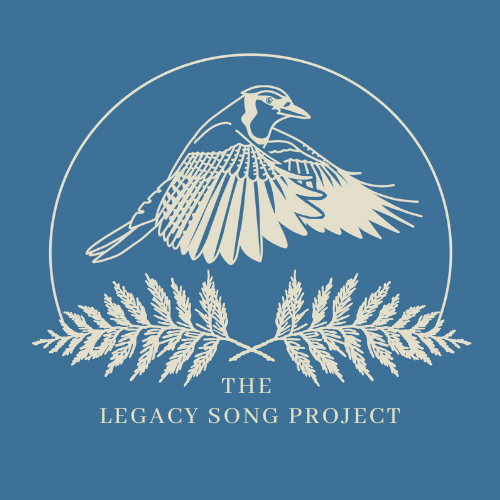 The Legacy Song Project
With a special interest in death and dying, Sarah began The Legacy Song Project in 2021, writing original songs for folks at the end-of-life and for folks who have lost loved ones. She has received commissions from people from all over the country, and is currently working on a Canada Council for the Arts and Arts Nova Scotia funded sub-branch featuring the stories of 8 Atlantic Canadians.

Sarah McInnis's music is one of confessional candor. Her writing connects our larger stories to her own pocket-sized vignettes, allowing each of us to expand our hearts alongside; her stories are our stories too.