If you would like to have a song written, please contact me at bluecedarmusictherapy@gmail.com with the Subject Line: The Legacy Song Project Song Commission.
Those at end-of-life will be prioritized, though all submissions are welcome.
Thank you for your understanding and your interest in being a part of The Legacy Song Project. 
ABOUT  
Designed for individuals nearing the end of their lives and for those who have lost loved ones, The Legacy Song Project is an invitation to honour, reflect on, and preserve the memory of a loved one in song. No musical experience is needed to participate. It starts with a conversation and your stories become the foundation for the song that is created.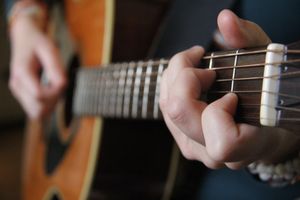 THE PROCESS
It begins with a 1 to 3 hour audio-recorded interview
(available in-person and online). Times vary depending on number of participants and/or the amount of content shared.
I use the content from the conversation to write and record a personalized song within a 2-week period, depending on urgency. Each song typically takes 30 - 40 hours to complete, from the time of interview to putting the song into the clients' hands. 
What you receive:
framed lyrics with an attached USB containing

your original song

an MP3 of the complete interview

a chord chart
For online clients, these will be sent electronically using WeTransfer.
With the clients permission the song is shared in live and recorded settings to raise awareness about The Legacy Song Project. Identities are kept confidential (unless otherwise specified). 
PRICING 
In order to make this service as accessible as possible, this service begins with a base-price with various add-on options available. 
Scroll down to learn more.
Payment plans are also available upon booking. 
Please contact me directly to discuss your options at bluecedarmusictherapy@gmail.com.

LOOKING FOR WAYS TO SUPPORT? 
The Legacy Song Project is now on Patreon! 
This monthly membership gives you access to the behind-the-scenes workings of creating Legacy Songs, including exclusive interview segments from past participants. 
Your contributions and support are appreciated. 
Click Here to learn more.